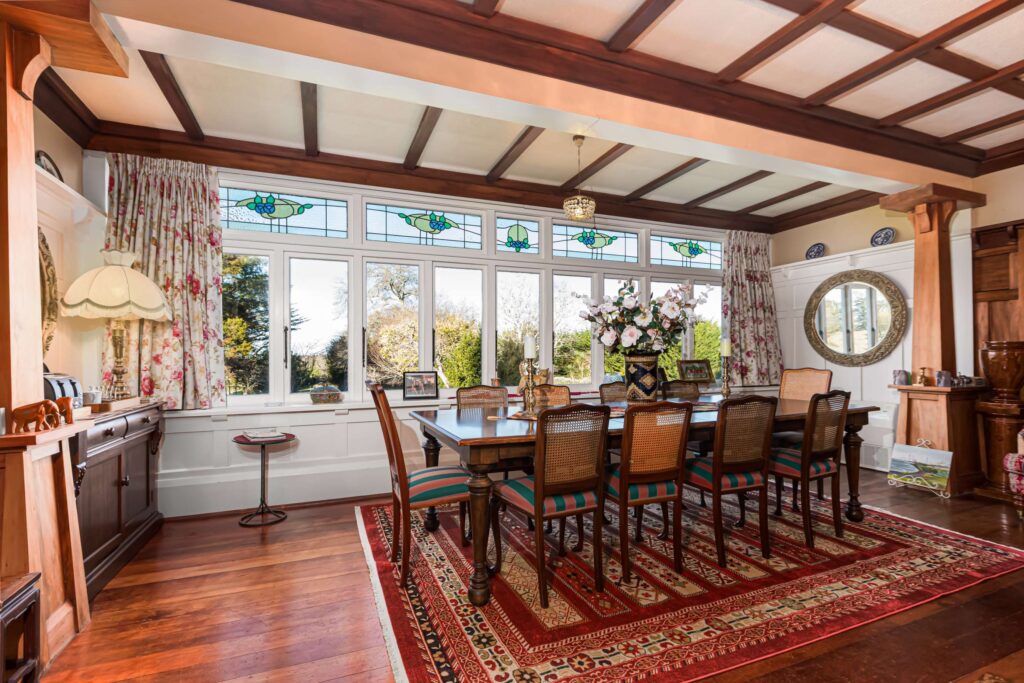 Ashcott Homestead's rich history is apparent in the tastefully presented formal areas including the original 19th century panelled dining/lounge room and the library. The original ballroom is now the new owners formal sitting room, which you are welcome to relax in. What was the impressive billiard rooms is now the owners master bedroom.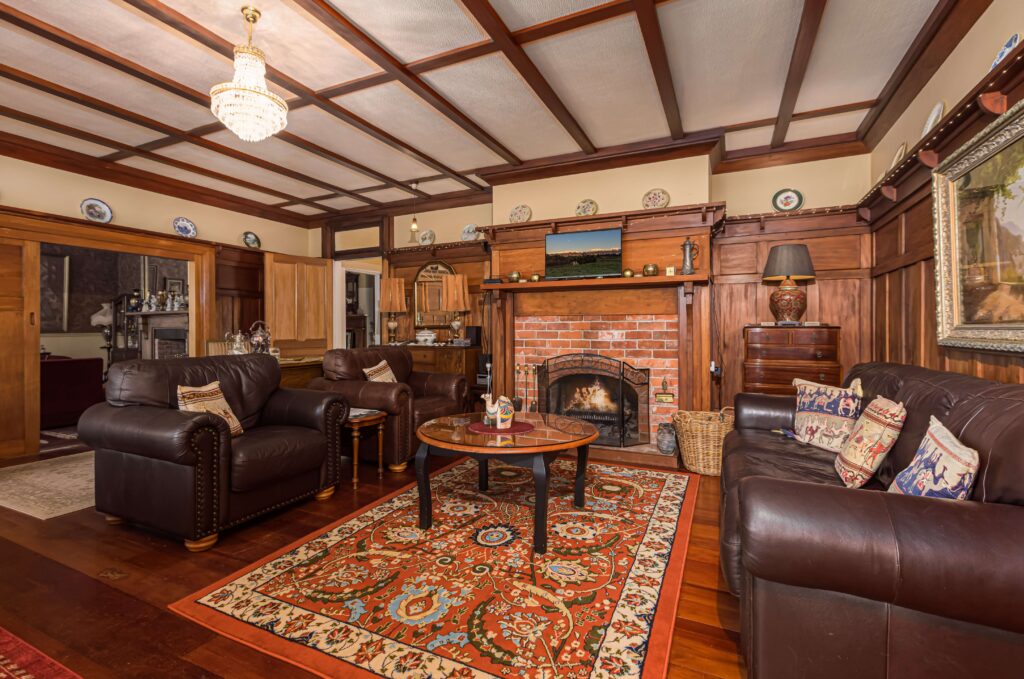 Free wifi is available throughout the property, together with a TV for guests' use in the panelled dining room lounge, which also has an open fireplace for cosy winter nights.
Continental/cooked breakfast is served in the dining area with beautiful stained glass windows overlooking the garden. We do not have facilities for guests to cook their own food.
Upstairs in the bedroom wing is a guest area where you can help yourself to a refreshing cup of tea or coffee.
Guests are welcome to stroll around the grounds which include a petanque court and large pond with jetty; we also have free range chickens,  cows, sheep and an exuberant Whippet/Border Collie called Sasha and a new puppy called Sebastian.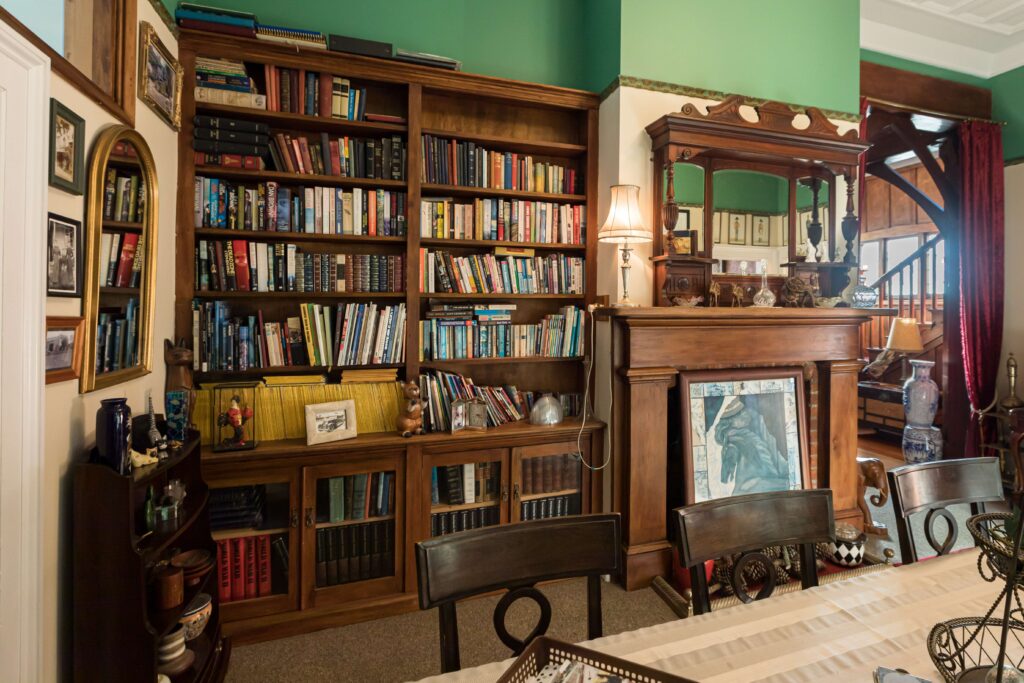 The Library has a vast selection of different genre to search through and read at your leisure while staying at Ashcott.
There are a variety of boardsgames for 2 or more players, cards, chess and lots more.
This room also has a piano you are welcome to play.
there is a table to play at or moving into the bedroom off the library is a comfortable couch to curl up on the read, if you need time out of your room.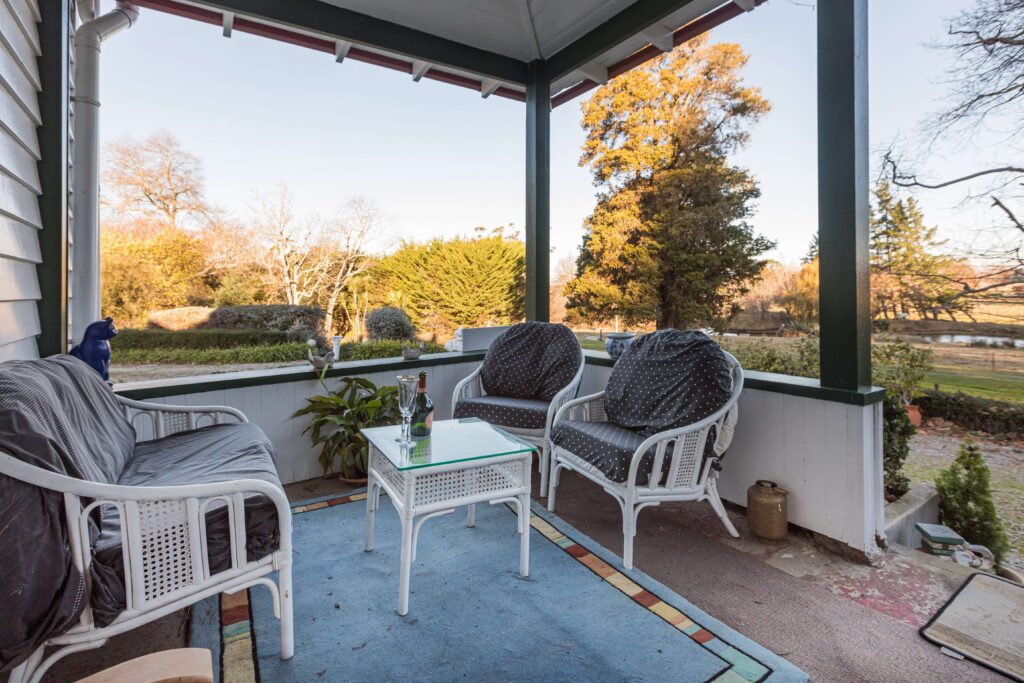 There is a large veranda to sit and relax on if you need to be outside.
Take your book, nibbles and wine and relax.
There is a large table to sit at with your summer takeaways, ask for the utensils you need.