Being a historic 1860s homestead, the beautifully appointed bedrooms each have private bathrooms, not ensuites.
The A'Deane bathroom also with a claw foot bath and shower, the other two with showers only.
All bedrooms offer very comfortable beds, TV, wifi, electric blankets in winter, heating, and quality bedlinen, bathrobes and towels.
In addition to the 3 main bedrooms, a small  room with queen size bed and a room with three single beds is available upon request at a different price for children etc.
All three rooms have access to a small lounge with a fridge, sofas, and facilities for making hot drinks.
 The A'Deane Bedroom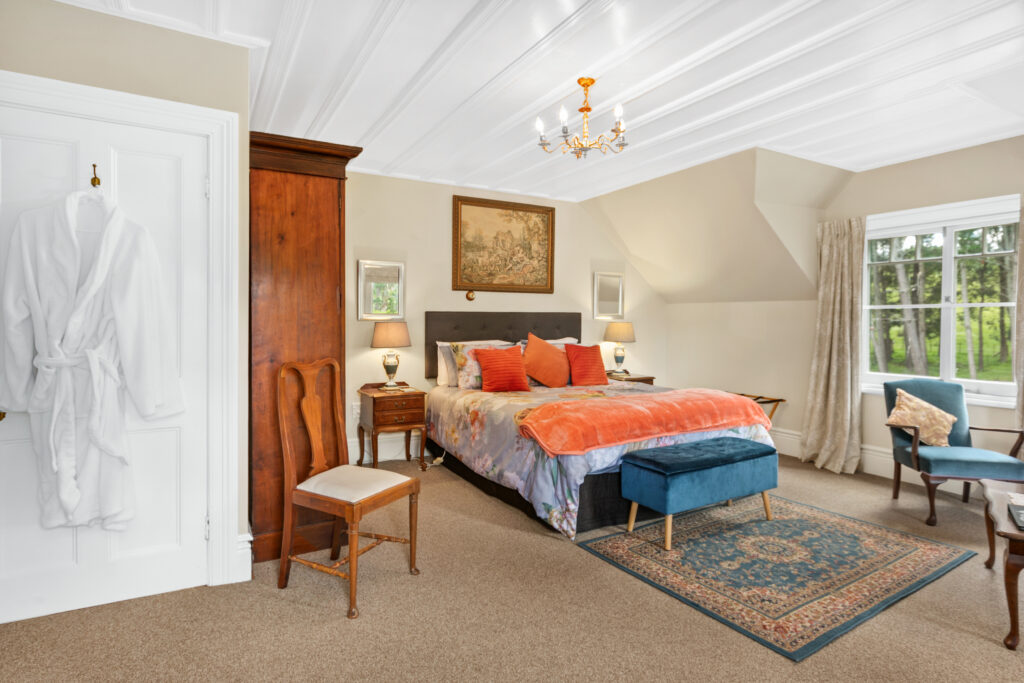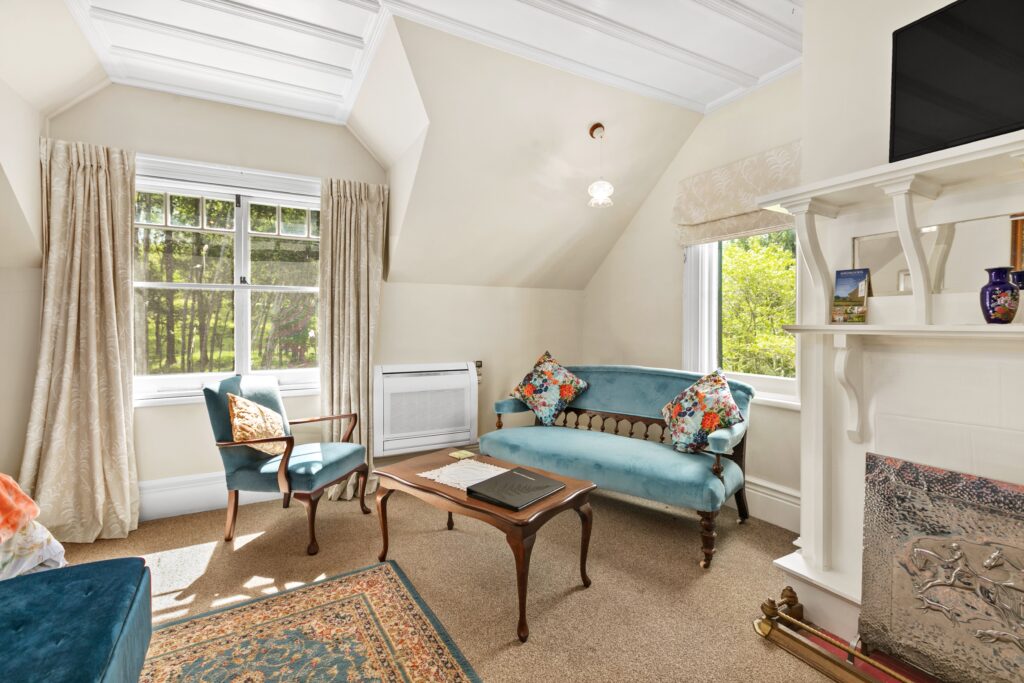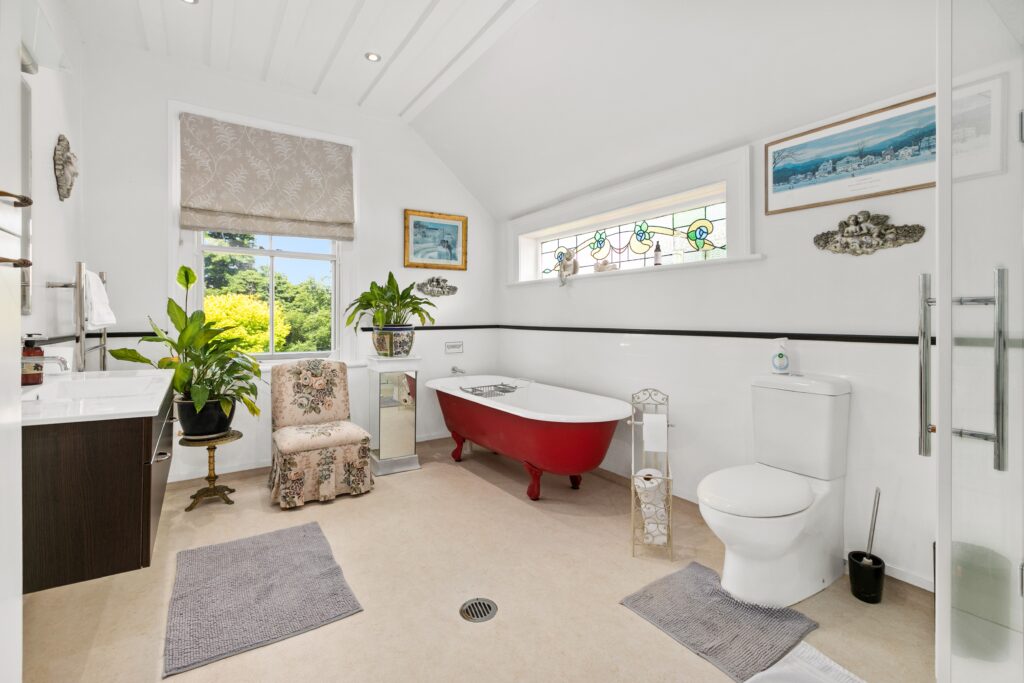 Named after the original owner John Tucker, who changed his name to A'Deane upon marriage in order to inherit from his wife's grandfather.
This beautiful room was added in 1910 and features an ornamental fireplace, panelled ceiling, and garden views. The King size  bed provides a restful nights sleep. The private bathroom is down the hallway.
The Bayly Bedroom.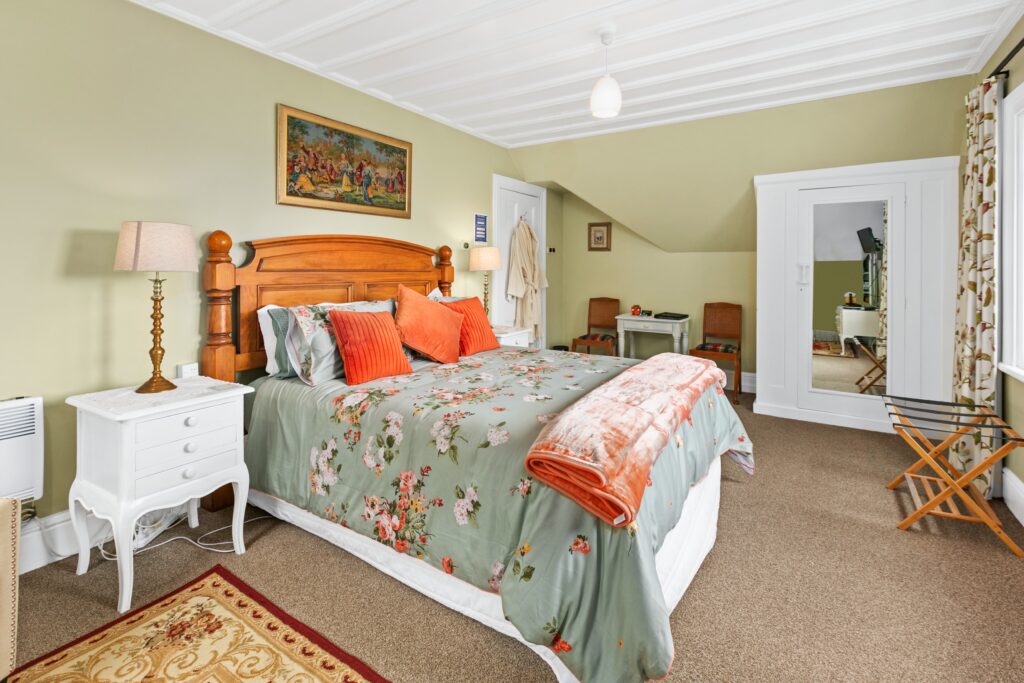 Named after Marie Bayly A'Deane (who married John Tucker in 1863) ; and their eldest son, John Bayly A'Deane.
This room, also added in 1910, features a balcony with stunning stained glass door, a king size bed and wardrobe. Views over the garden, pond and the farmland beyond add to the peaceful ambience of this room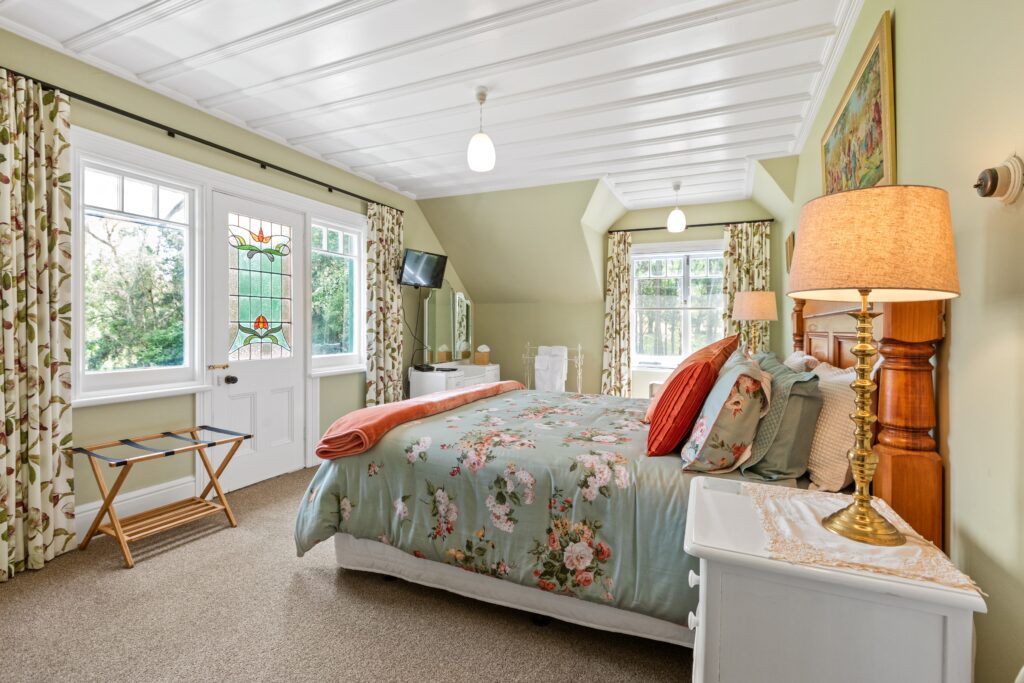 .
Up 3 steps to the private bathroom next door.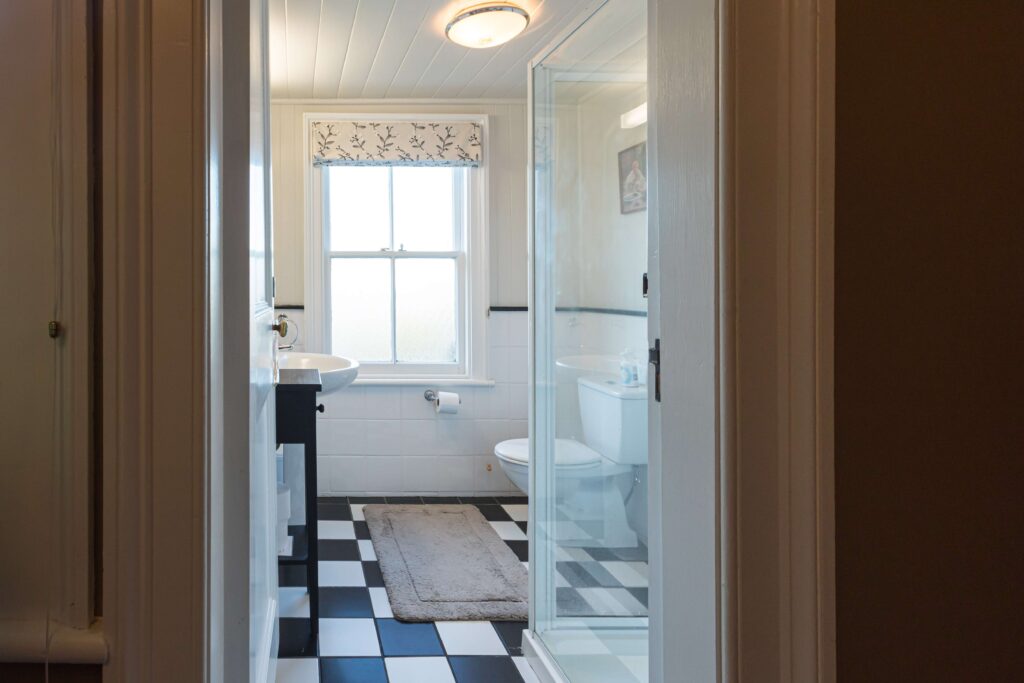 The Sunrise Room
Named for the nearby Sunrise Track & Hut in the Ruahine Ranges, the morning sun glows in this pretty room.
A queen size bed and views over the gardens ensure a restful nights' sleep.
The  private  bathroom is down two steps next door.